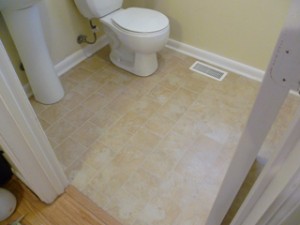 Our company specializes in toilet and bathroom renovation works in Singapore. Call our HDB Licensed renovation contractor today for a non-obligatory quote!
H/P
:
+65 8100 6008
(Jackson)
[CALL or WHATSAPP / SMS for pictures and discussion]
You may also send us an email or check out some of our toilet products online here.
Services Provided:
Below is an overview of the services we provide.
S

upply & laying of toilet wall & floor tiles
We supply & overlay wall & floor tiles for toilet. If your toilet floor has no leaks, we can do an overlay of tiles (which will typically be cheaper and faster since no hacking works are required). We also do hacking works as necessary.
Supply & install toilet bowls / wash basins / bathtubs
We dismantle existing toilet bowls, wash basins and bathtubs and supply / install new ones.
Supply & install tempered glass shower screens / aluminium bi-fold doors
Supply & install standard tempered glass shower screens and aluminium bi-fold doors for toilets. 
 Usual Procedure: 
Call or drop us an email to discuss the scope of work required
Choose tiles / toilet bowls /wash basins / bathtubs etc
We give you a non obligatory quote
If agreeable, we'll collect a 20% deposit and work will start on the agreed date.
Toilet renovations are usually completed in less than a week.
Mobile: +65 8100 6008 (Jackson) [CALL or Whatsapp / SMS for Discussion]